Physical & Mental illness are the signs of Nutritional imbalance. Many diseases could be treated by adequate nutrients instead of medicines which treat only the symptoms and leave side effects. Nutritional deficiencies are common, under-recognized and undertreated condition as the symptoms are visible only in the long run. It can result in many diseases & disorders in the body which lead to serious health problems. Nutritional disorders are diseases that occur when a person's dietary intake does not contain the right amount of nutrients for healthy functioning, or when a person cannot correctly absorb nutrients from food.
Nutritional disorders can be caused by undernutrition, overnutrition or an incorrect balance Of nutrients. Malnutrition also results in psychosocial effects such as apathy, depression, anxiety, and self-neglect.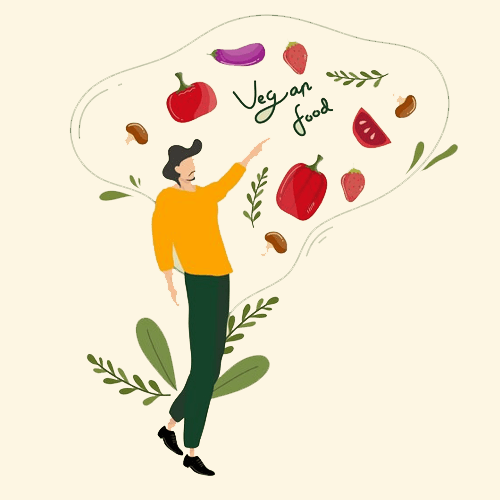 We are a Vegan Nutritional supplement brand with authentic, efficient formulations and has its roots of over more than a century. The brand recognizes the need to preserve health for its intrinsic values and well-being of the human being.
The years of efforts, research by the great grandfather (GULAM MOHIUDDIN) in distinguished formulations of the products aim at healing and to provide care through herbs.
Today research shows that herbs, taken in proper combinations for health benefits. They help maintain overall long-term health, boost immunity, support mental health, clarity and focus, calm the nerves, improve digestion and other gastro problems, protect the body from toxins and support the detoxification and innate healing processes.
MOHAMMED MOINUDDIN (Founder of VEGAN CURE) inspired by great grandfatHumans do not put the value of Life into the physical state of mere aliveness but give its value through its ability to allow for experiences. Life as a set of experiences that are good, is what has values and our capacity to have them is the INTRINSIC VALUE OF LIFE.
Our values of life come from our health and healing so let us preserve it with best care possible. The brand offers exclusive range of products and supplements which not only provide healing, nutrition but also create sense of spiritual satisfaction and connectivity with nature and its creator. The journey of life is beautiful, thrilling and to handle the wilderness VEGAN CURE is the wisest and effective choice of sustainability. her and his father's (Mohammed Umerudd in) exploration of jungles for herbs and working towards serving mankind and spreading the goodness of these products also promoting VEGANISM relaunched the brand VEGAN CURE, which aims in PRESERVING HEALTH through herbs adding value to life.